Lynda Hardcastle, Maggie Boyle and Helen Hockenhull first came together as Grace Notes in 1992. The trio perform acapella and accompanied arrangements of traditional and contemporary songs in three part harmony.
Each member of the group has a well established reputation on the folk scene and, individually, they have a long history of live performance and recording sessions with Nic Jones, The Chieftans, Mountain Ash Band, John Tams, Bert Jansch, New Victory Band, and Muckram Wakes, to name but a few.
The trio was founded on their mutual love of singing, particularly harmony singing, which over the past seventeen years, both on and off stage, has been the hallmark of their music. The fact that they are close friends provides a unique rapport evident not just in their singing, but in the sense of togetherness they convey to the audience.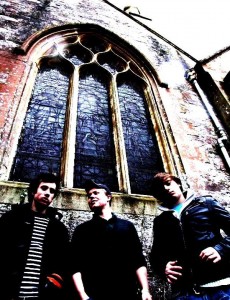 Finalists at New Roots 2010, Moore, Moss and Rutter are in the support spot.  They play traditional, contemporary and self-composed tunes, influenced by numerous styles and traditions. Tom Moore plays fiddle, Archie Churchill-Moss, melodeon and Jack Rutter plays guitar and sings.
Tickets £8 (non-members), to book, contact us through the email link on the 'About the club' page. Bring your own refreshments. Tea and coffee available.