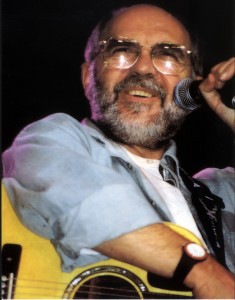 On Friday 5 December we welcome our special guest Roy Bailey, one of the UK folk scene's most loved and admired performers. From his early days performing skiffle in student union bars to his love of traditional songs and the stories they tell, Roy has developed a unique repertoire of songs of dissent and hope, and he has performed on stages, TV and radio all over the world.
For many years, Roy toured with Tony Benn presenting their show 'The Writing on the Wall' for which the duo won Best Live Act at BBC Radio 2 Folk Awards in 2003. Now with more than 50 years as a performer, Roy is as compelling, entertaining, thought provoking and moving as ever before.
Tickets £12 (£8 club members) can be reserved by emailing us via our contact page. Bring your own drinks – teas and coffee available in the kitchen.
STOP PRESS
Sadly ROY is not well and will NOT now be at the club on Friday 5 December, but folk legend PETE COE has very kindly stepped into Roy's shoes.