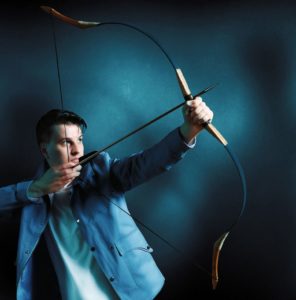 For 15 years Jim Moray has been at the forefront of a new movement in English traditional music. His debut album Sweet England changed the sound of folk song and won a brace of awards for its innovative melding of orchestration and electronica. Subsequent albums embraced everything from grime to Johnny Marr-esque guitar pop, but at their heart was always Jim's unmistakeable soulful and yearning voice; singing old songs in a new way.
Moray's sixth album Upcetera heralds a new chapter and has received the best reviews of his career, including five stars from Mojo, fRoots and R2 magazines: 'Jim Moray's masterpiece … very much an album of our times', Mojo. He has also found the time to contribute three new songs to BBC Dr Who spin-off show Class, and launched his own Low Culture Podcast. This solo performance will be acoustic. Fair Margaret and Sweet William
Reserve tickets £11 (£8 members) by emailing us via the box on the 'Contact us' page. Bring your own drinks. Teas and coffee available in the kitchen.