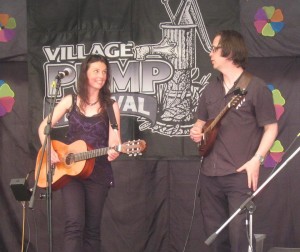 Special showcase guests at the song session on Friday 27 March will be the Rosie Eade duo. Singer-songwriter and guitarist Rosie has been gigging since 2004 and performs lively, evocative, life-inspired songs, along with traditional songs and favourite covers. Her voice has been described as 'one of the loveliest new voices on the folk and acoustic music scene' (Village Pump Folk Club, 2013).
Rosie is accompanied by mandolin player Steve Mathews.
There will be a raffle but no entry charge. This is a song session, so all performers and listeners very welcome. Bring a bottle.