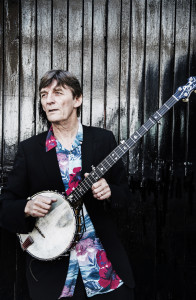 Singer, songwriter, melodeon, banjo, dulcimer and bouzouki player, Pete Coe has very kindly stepped into the breach to perform at the club on Friday 5 December, after news of Roy Bailey's illness.
A fine solo performer and writer of powerful songs, some with a markedly political edge, Pete Coe has been active on the folk scene since the 1970s and is one of the most committed, most versatile, most important folk artists in Britain.
Tickets £12 (£8 club members) can be reserved by emailing us via our contact page. Bring your own drinks – teas and coffee available in the kitchen.