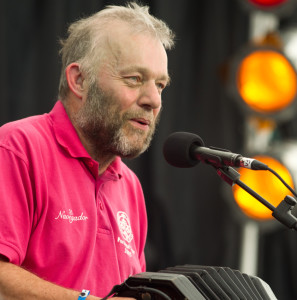 Steve Turner is known as a pioneer of highly sophisticated English concertina song accompaniments, stretching the boundaries of traditional forms, with one of the best voices in the business. He is a multi-instrumentalist, who also accompanies himself on the cittern and plays mandolin and banjo.
In the F/Roots August/September 2014 edition Nancy Kerr in her "Rocket Launcher" interview when asked "what was the best gig you ever saw?" answered "the best spot I've seen recently was Steve Turner – total intensive musical focus and a vast serious repertoire".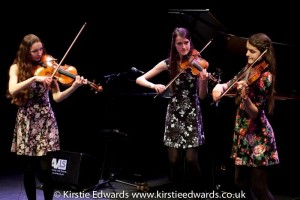 In support will be Isobel, Lydia and Ellie Barber – a string trio from the village of Thorpe in the Peak District. They began learning classical violin at the age of 5, and started playing folk music together after first participating in Folkworks Summer Schools a few years ago. With a particular love for Scottish folk music, the Barber Sisters have been influenced by bands such as RANT, and enjoy playing arrangements of original and traditional tunes on fiddle and viola. They were one of the 10 acts shortlisted for the BBC Radio 2 Young Folk Award 2015 and were also finalists at New Roots 2015.
Tickets can be reserved via the contact form on our website: £10 (£7 for club members). Bring a bottle or enjoy a tea or coffee from the kitchen.