Special guests filling the two spots at the showcase session on Friday 27 June are finalists at the 2014 New Roots competition at St Albans, Speldosa and Alex Cumming and Nicola Beazley.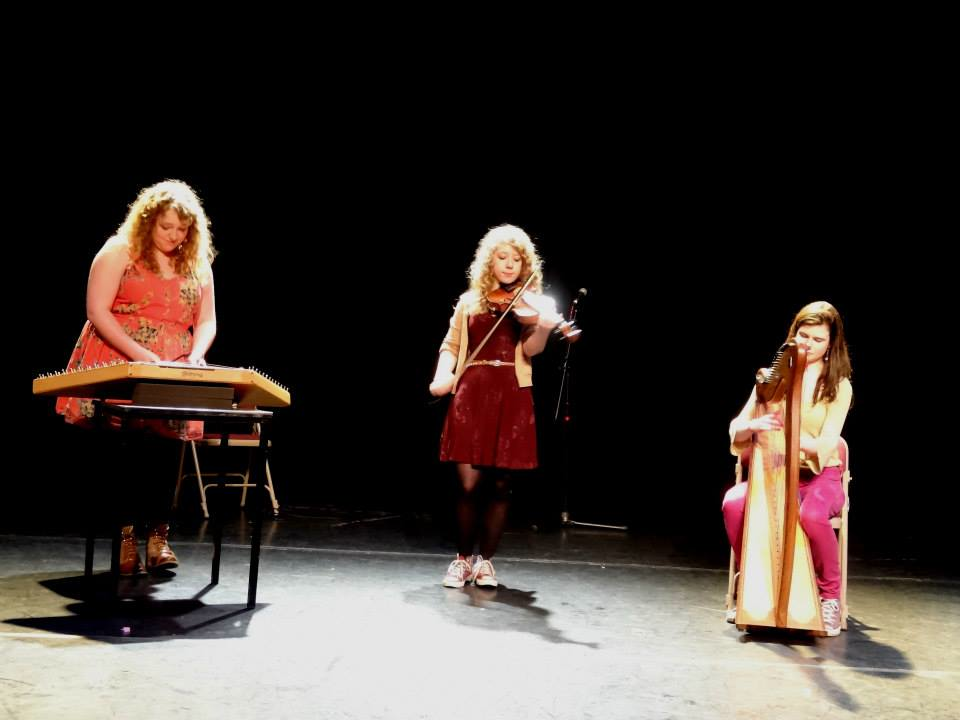 Speldosa are a clarsach (harp), fiddle, hammered dulcimer and vocal trio who perform their own arrangements of traditional and modern tunes and songs. Speldosa is Swedish for 'music box', so expect a beautiful twinkly sound together with passionate songs and toe-tapping tunes.
Alex Cumming and Nicola Beazley are an exciting new box and fiddle duo performing songs and tunes from around England. They are both recent graduates of the Newcastle Folk and Traditional Music Degree. Expect plenty of lively tunes, spine-tingling arrangements and lots of sing-along choruses.
Singers and players are welcome to come along and take part in the song session – listeners also appreciated! Tickets £3 (£2 members) on the door. Bring your own drinks – fine ales available nearby and teas and coffee from the kitchen.
Alex Cumming and Rosie Calvert (of The Teacups) will be leading a harmony workshop from 10 till noon on Saturday 28 June. All welcome. Tickets £3 (£2 club members). Teas and coffee available in the kitchen.